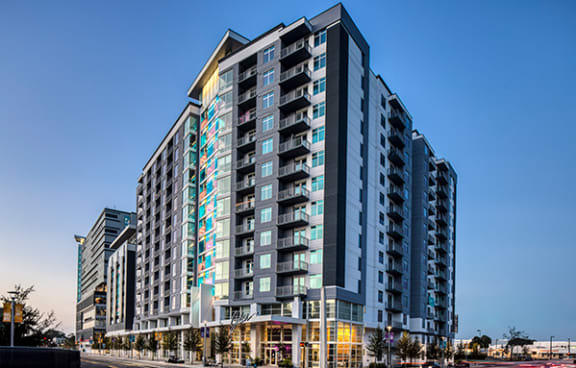 Welcome to The Julian Orlando
Located in the heart of Creative Village in Downtown Orlando, The Julian is a community of state-of-the-art apartments devoted to pushing boundaries and thinking bigger. When you step inside, you wont just find unparalleled views of the Downtown Orlando skyline and stylish interiors; you'll also discover enhanced amenity space on every floor, a rooftop pool and clubhouse with expansive views of Downtown Orlando, an outdoor courtyard, and convenient resident services that provide an ideal urban lifestyle in a great location.
SIGNATURE DESIGN & INSPIRED LIVING.
The Julian Orlando is located in the center of Electronic Arts Orlando Studio, walking distance to UCF Downtown and Valencia College Downtown Campus. Think exceptional balcony views overlooking Luminary Green City Park and Downtown Orlando, a rooftop pool and clubhouse, large work from home and amenity spaces on each residential floor and the energy of urban living at your doorstep.

INSIDE THE CITY. OUTSIDE THE BOX.